Ripple's "fair notice" defense steadily becomes the central point of contention in the early stages of the legal dispute between the company and the United States Securities and Exchange Commission. In the lawsuit, the US SEC claims that Ripple sold the XRP as an unregistered offering. On the other hand, the company argues that there wasn't a reasonable way to know that the XRP was a security.
In the company's fourth defense, Ripple wrote that due to the lack of clarity and fair notice about its obligations under the law and the lack of clarity from the Plaintiff's interpretation of the law, It had no way of knowing that what it did was prohibited.
As Jeremy Hogan, a well-known attorney from the XRP community, explained in a new video, it's all about the defense. However, if the judge agrees with the US SEC's recent letters that this defense is "improper," several arguments from Ripple will be null and void.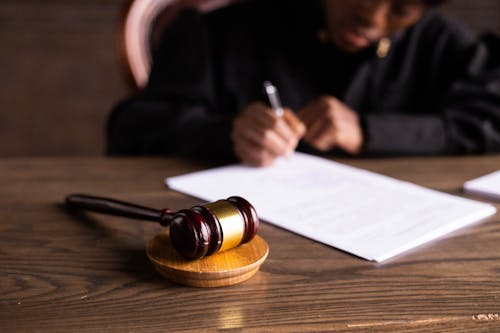 Caption: Judge could void Ripple's Arguments if SEC's argument is accepted.
An example would be that FinCEN's 2015 decision would not matter despite already being issued. Hogan also states that the "Sensation" that the US SEC was already approached by at least one cryptocurrency exchange about the vacant securities status in 2019 wouldn't matter either. However, the attorney thinks that the approval of this application is unlikely. 
Hogan also says that the US SEC's recent move shows that the agency is "nervous."  Since the discovery phase began, Ripple is demanding that the US SEC provide transcripts of conversations with exchanges that mentioned XRP. 
At the same time, Rosalyn Layton expressed her views in an article on Forbes, which mentioned a possible class-action lawsuit against the US SEC because of its misguided decision to sue Ripple. According to her, the newly-elect SEC Chairman Gary Gensler faces a disastrous mistake thaw he needs to sort out as soon as possible.